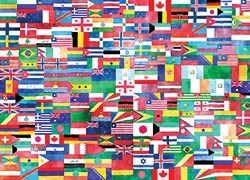 Do you want to travel internationally during your studies at La Rochelle University? Find the destination that suits you among the partnerships of the Faculty of Law, Political Science and Management.
To Europe
Every year one teacher and two students participate in the « Summer School » of the University of Salzburg in Austria. These two weeks are devoted to workshops and exchanges with European, Canadian and American teachers on civil law issues. Two exciting weeks rich in international encounters provided by the Faculty of Law and the Poitou-Charentes Region
To the Americas
Modalities of departure for Europe and the Americas

Selection in March for departures in September.

Documents for the constitution of the application:

- Motivation letter with preference of destinations

- Results of the semesters obtained at the University of La Rochelle

- Justification of language level (depending on the destination chosen)

- Choice of subjects envisaged in the university partnership (programme of 30 credits per semester)

The file must be completed and sent in mid-March to
To Asia / Pacific
Modalities of Departure for Asia / Pacific

Selection at the end of September for departures in January.

Universities in Australia and New Zealand require the (official) TOEFL.