Vocational bachelor's degree in Legal activities: legal assistant, law course, management and company accountancy


Location
Initial training
Continuing training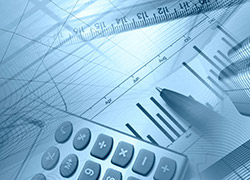 Are you a student from a legal or accountancy background and would like to expand your qualifications? This vocational bachelor's degree in business Law, management and accountancy is for you. You will receive more detailed teaching in company law, accountancy, management and taxation. You will acquire skills in completing legal formalities, using analysis tools and management control indicators, drafting contracts, in modern technology and practising a foreign language. The vocational bachelor's degree prepares you for the job market with a wide range of knowledge. This course naturally opens the door to positions as « generalists » in legal and accounting matters, both within companies and accountancy firms or even local authorities and administrations.
Bruno Riviere
About this program
Directors
The vocational bachelor's degree in law, management and accountancy enables students from legal or accountancy-dominated backgrounds to expand their knowledge in order to present themselves on the job market with a wide range of knowledge. This course naturally opens the door to positions as "generalists" in legal and accounting matters, both within companies and accountancy firms or even local authorities and administrations. _From the start of the 2017 academic year, this course can be taken either in the traditional way or on a work-study basis.

and
Testimonies
After obtaining a Master's 1 in Business Law in 2016, I finally decided to follow the Vocational Bachelor's Degree in Law, Management and Company Accountancy at the University of La Rochelle. My project was to turn to a more career-oriented path, which until then had been general and far from being practical. The vocational bachelor's degree first allowed me to study legal subjects related to the business world, such as collective proceeding law and company law, with teachers and professionals in a more limited class. This approach proved to be suitable for better understanding and grasping the use of law in practice. The vocational bachelor's degree was also an opportunity to discover accountancy and management subjects, which are undeniable assets given their importance in understanding the running of a company and the fact that they are rarely taught in exclusively legal courses. Finally, the course offers a three-month internship at the end of the course, allowing me to effectively become practical in my work.
_Whatever the student's profile (legal or accounting), the vocational bachelor's degree in law, management and company accountancy is an ideal course for building or developing one's professional project, while remaining open to two disciplines that are essential for a large number of professions linked to the business world.

Nicolas Jarach
Holder of a DUT ( diplôme universitaire de technologie) in Marketing Techniques obtained in 1999, I recently decided to redirect my professional career toward the legal and accountancy field. To do so, it seemed to me that the vocational bachelor's degree in Business Law, Management and Accountancy at the University of La Rochelle was the best springboard to carry out my project. Since last September, I have been very satisfied with the diversity of what I have learned. Indeed, active professionals and professors cover general law and more particularly that specific to the company (taxation, social law, company and business law, collective and enforcement procedures, etc.). Legal education is, of course, associated with mathematics and accountancy subjects, leading up to a three-month immersion in a professional environment at the end of the course. The vocational bachelor's degree is a very enriching course that allows students to acquire multiple skills opening up to a wide range of professions (chartered accountancy, banking, legal professions, etc.).

M. François BONNEAU, ancien étudiant en licence professionnelle Droit, gestion et comptabilité de l'entreprise.
Stage
or work-study
3-month internship in a company for students following the traditional study course.
Working in a company throughout the year, outside of classes, for students following the work-study program.
Registration
The selection of candidates is based on the application form.
You wish to apply for a vocational bachelor's degree
Work-study: access to the work-study vocational bachelor's degree is only definitively acquired when you certify that you have signed a professional contract. You are advised to start looking for a host structure as of March and to inform the work-study centre (05.16.49.65.65 or alternance@univ-lr.fr) of your progress.
Your profile
You hold a Bac+2: national diploma validating 2 years of higher education (2nd year of a bachelor's degree in Law, AES or Management, a DUT or a BTS in a compatible field of study) or a validation of studies.
Tuition fees :
University fees